The social economy of rhino poaching in Southern Africa
South Africa with its Kruger National Park is home the largest remaining population of rhinos and has frequently been the hotspot of rhino poaching. Since 2001, Kruger National Parks forms part of the Greater Limpopo Transfrontier Park that spans areas of South Africa, Mozambique and Zimbabwe.
Communities living adjacent to National Parks are often viewed as homogenous groups of people with the same views on conservation and the same motivations for poaching. Dr. Annette Hübschle has studied the underlying social economy of rhino poaching and sheds light on the often-simplified complexities of this illicit economy and its intersection with the lives of the most marginalized.
To learn more about illegal wildlife trade, visit the Module Series on Wildlife Crime.
Annette Hübschle
Global Risk Governance Programme, Public Law Department, Faculty of Law, University of Cape Town
Annette Hübschle is a senior research fellow with the Global Risk Governance programme at the University of Cape Town. She holds a Ph.D. from the International Max Planck Research School on the Social and Political Constitution of the Economy and a MPhil in Criminology from the University of Cape Town. Her current research focuses on the governance of safety and security with a specific focus on illegal wildlife economies and environmental futures, as well as the interface between licit and illicit economies and criminal networks. Annette is the lead drafter of the module on community responses to wildlife, forest and fishery crime.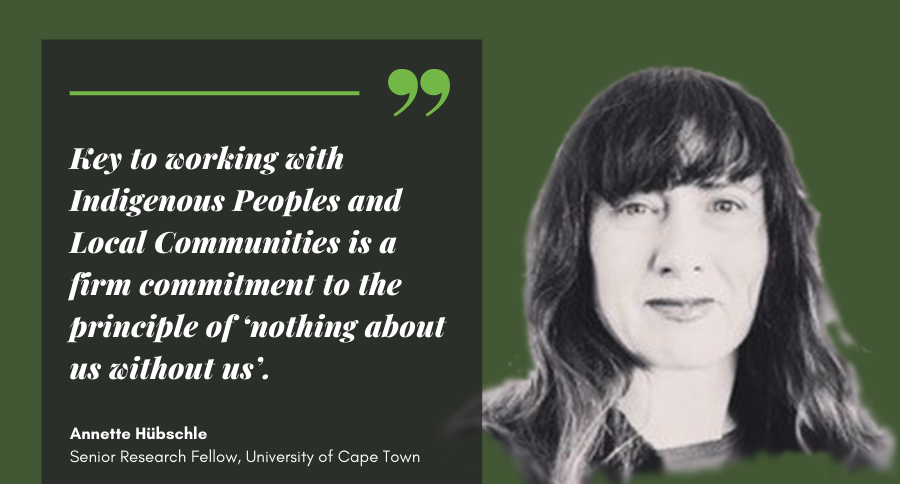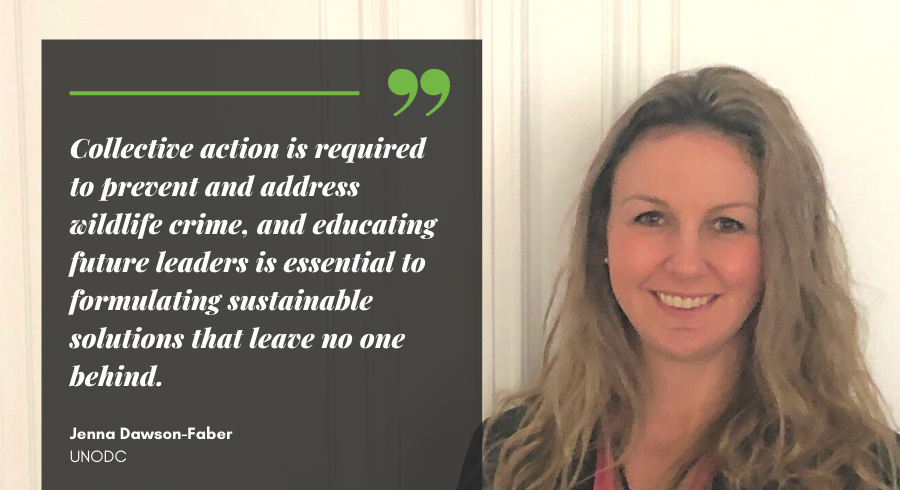 Jenna Dawson-Faber
Programme Officer, Global Programme for Combating Wildlife and Forest Crime and Education for Justice initiative, UNODC

Jenna Dawson-Faber is a Programme Officer with the UNODC Global Programme for Combating Wildlife and Forest Crime, based in Vienna. The Global Programme supports UN Member States "from crime scene to court" building capacity across the criminal justice system to prevent and address wildlife, forest and fisheries crime. Jenna coordinates the implementation of the Global Programme and is the focal point for the wildlife crime modules.
From Canada, Jenna was formerly a civilian member of the Royal Canadian Mounted Police, where she worked in criminal intelligence. She holds a Masters' degree from the Monterey Institute of International Studies in international trade and security.
Felix Wegerle
Consultant, Global Programme for Combating Wildlife and Forest Crime and Education for Justice initiative, UNODC

Felix joined UNODC's Global Programme for Combating Wildlife and Forest Crime in late 2018. Since then, he has been the focal point for wildlife-related matters for SHERLOC and the Education for Justice (E4J) initiative. Before his time at UNODC, Felix was a criminal police detective and gathered experience working in the field of drug trafficking, crime scene forensics and as a first responder. His professional experience comprises the public and private sector, including governments, across Europe and the Americas. He holds a degree in International Business with a specialization in Emerging Markets as well as a master's double degree in International Management. Outside of his work for UNODC, Felix is interested in various topics of criminology. He co-hosts a podcast series on organized crime and has contributed as an instructor to a Massive Online Open Course on International Security Management.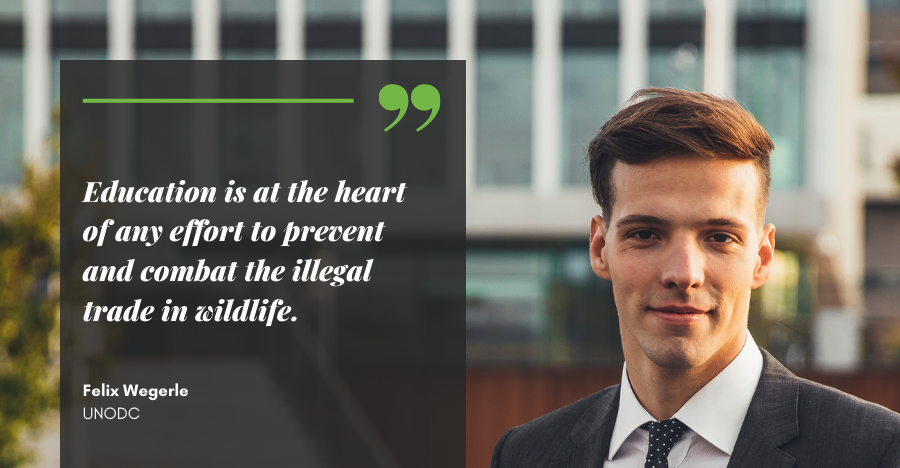 Interested in learning more about UNODC's work to tackle wildlife and forest crime? Please visit the programme's website and Annual Report 2019.