Regional perspective: Pacific Islands Region
Exercise 1: Opportunity Structures - Youth@Work Program in the Solomon Islands
Youth@Work is a social program that, between 2012 and 2015, provided exposure to formal employment through internships and regular values-based training to over 2,000 youth in the Solomon Islands.
Consider the following opening paragraph of the Youth@Work Program Evaluation:
"The occurrence of idle youth is considered one of the greatest risks to the stability of Solomon Islands. This is particularly true in Honiara, where the presence of Masta Liu (disengaged, street-roaming youth) is a defining image of a city recovering from civil conflict. In the short-term, youth disengaged from education and employment are more likely to engage in petty crime, present as a financial burden on extended family members and involve themselves in risk-taking behaviours. In the longer-term, these youth risk developing into a lost generation that do not fulfil their potential as leaders, economic drivers and peace-makers. This would jeopardise the capacity of Solomon Islands to maintain peace and to make significant development gains in indicators of health, education and poverty."
Discussion questions
Describe the theory of change behind the Youth@Work program. This is, the assumption that support the intervention (i.e. If youth is provided work training and occupation, they will not engage in crime).
Relate your reasoning to the theories previously discussed in the module.
Exercise 2: Customs and Culture - Change of Social Norms in Samoa
"E Au le Ina'ilau a Tama'ita'i: Gender Equality Issues in Samoa" (2013). Trailer of Steven Percival's two-part documentary series on the role of women in Samoa through the lenses of cultural norms and faith: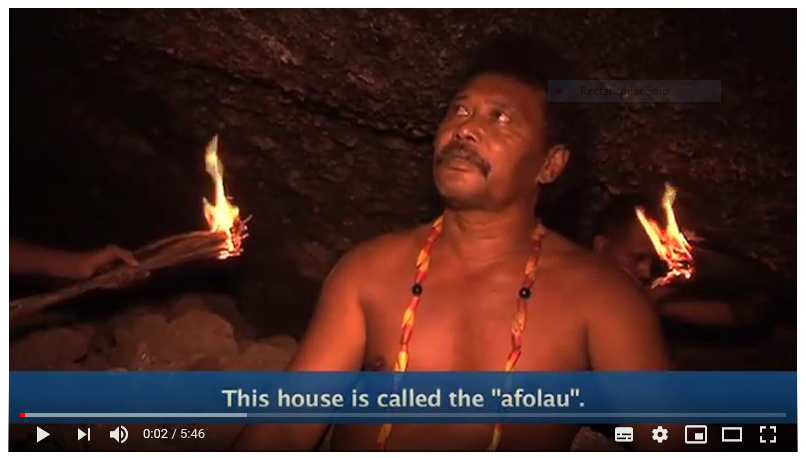 Discussion questions
Exercise 3: Women Participation - Analysis of Causes and Facilitating Factors
Read the following edited extract of State v Yuen Yei Ha and discuss the role of Diane Zhong in the criminal enterprise that set up the allegedly first methamphetamine lab in Fiji. Elaborate on the possible causes of her involvement considering the theories presented in the module.
"Diane and Jason Zhong: YUEN YEI HA, also known as DIANE ZHONG and DIANE YUEN, is one of two directors in the company called Wah Tai Trading Limited. In its memorandum of association the company purports to exist for the purpose of importing and exporting all types of goods from China and Hong Kong and carrying out various businesses in the hospitality industry. Funds for the illicit drug operation flowed through that company into Fiji throughout the latter part of 2003 and early part of 2004. A total of US$140,000.00 was deposited. Most payments from the account were by cheques payable to cash and signed by Diane Zhong.
Diane is married to Jason the second accused. It was Jason, perhaps inspired by meetings with the head of an Asian Drugs Cartel, Andrew Lam, who procured the materials and facilitated the construction of this illicit drug manufacturing plant.
Jason and Diane claim through their counsel only innocent association with Mr. Lam and the other accused. They deny knowledge of the true purpose for materials imported by Diane's Company. They claim no knowledge of illicit drug manufacture until some days before the final police raid. They do not excuse their behaviour by a defence of duress but say they were coerced into silence by their co-accused. (…)
She pleaded guilty and was convicted on an agreed summary of facts. The agreed facts are:
Diane established, operated and was a director of Wah Tai, a trading company used to procure materials and facilitate infrastructure to support the manufacture of this illicit drug.
Diane maintained and administered the company's bank account including the receipt of US$140,000.00 from Hong Kong.
Diane paid for the clearance of several container loads of drug plant equipment and chemical materials imported by the company.
Diane negotiated, took tenancy and paid for the accused's apartment in McGregor Road, a place where Lam once stayed.
Diane and Jason negotiated for the lease of two warehouses where goods were stored or the plant constructed.
Diane and Jason facilitated the re-construction of the plant inside the factory and regularly checked on progress made by carpenters and electricians.
While under surveillance they were seen with Lam at the plant.
While under surveillance they were seen with the co-accused at the plant, by inference at times while the manufacture of the illicit drug was in process.
This is not guilt by association but guilt by active participation. By lending support, encouragement and local skills to this criminal enterprise Diane and Jason inextricably bound themselves to the crime. A claim now that they had no knowledge of this criminal activity until the last days and then were frightened into silence is unbelievable. The very best that might be said of their involvement was that they remained willfully blind to the crime. (…)
Jason and Diane are Chinese by birth of Hong Kong extraction now citizens of Fiji. They are 31 and 30 years old. They have been married for several years. They have two young children. They have extended family."
Consult the case at UNODC Sherloc.